Bulletin Points from Day 2 of GReCEST 2022 Annual Conference
Following our previous bulletins points of Day 1 of GReCEST 2022 Annual conference, here are some insightful opinions from our guests and participants on Day 2. The second session was chaired by Kevin CHEN from International Food Policy Research Institute (IFPRI). And the topic is Innovation and Transformative Change.
Keun Lee (Seoul National University):
If a latecomer region wishes a fast catching-up and to avoid the limited growth in the long run, it is important to promote localization of innovation and its ownership after the initial stage of learning from foreign knowledge sources. Indigenous knowledge is a base for increasing localization of knowledge, which is the basis for innovation. One way to realize indigenous innovation is to promote local big businesses and encourage them to create their own knowledge.
Linda Calabrese (Overseas Development Institute):
It would also be interesting to learn from some cases of African regional innovation system (RIS). Additional research on how policies can encourage localized knowledge ownership and on the potential effects of these policies applied else would be worth conducting.
Francesco Macheda (Xi'an Jiaotong Liverpool University):
The analysis of the structural features underlying the progressive decoupling of carbon emissions from the use of energy resources suggests that China has been setting the preconditions for decreasing the costs of energy transformation, thereby balancing the policy goals of reducing environmental pollution and of securing economic growth in the long run.
Tilman Altenburg (German Institute of Development and Sustainability):
The particularity of Chinese policy instrument package lies in that China is systematically and successfully linking its environmental targets with its industrial policy target, besides its ambition. Whether state ownership is an accelerator or a hindrance of its decarbonization process is, however, open to discussion.
Freda Yawson (African Center for Economic Transformation):
For African countries in particular, the adoption of new technologies and strategies is not necessarily translating to labor productivity. Potential reasons could be related to enabling environment, infrastructure, connectivity, low investment from private sector, etc. Digital industrial hubs are being used to help increase the integration and linkages between larger and smaller firms and provide pathways for SMEs and informal sector to link with global manufacturing value chains.
Tobias Axelsson (Lund University):
Countries that are transforming successfully are also increasing their resilience to shrinking. It is important for us to study how to avoid the success achieved in the past from being negated by something else in the following years. Such research will be useful to the policy-making and the design of development strategies.
John Ulimwengu (International Food Policy Research Institute):
Digital revolution plays a critical role in the transformative agenda of food system in Africa. We can make efforts to build a more adaptive and agile value chain through use of data, leverage the power of satellite observations and geo-data to address threats of pest and disease by setting up early-warning systems, and develop local solutions for supporting the social protection of farmers. Digital revolution will also enhance the traceability system applied to food product from farm to fork.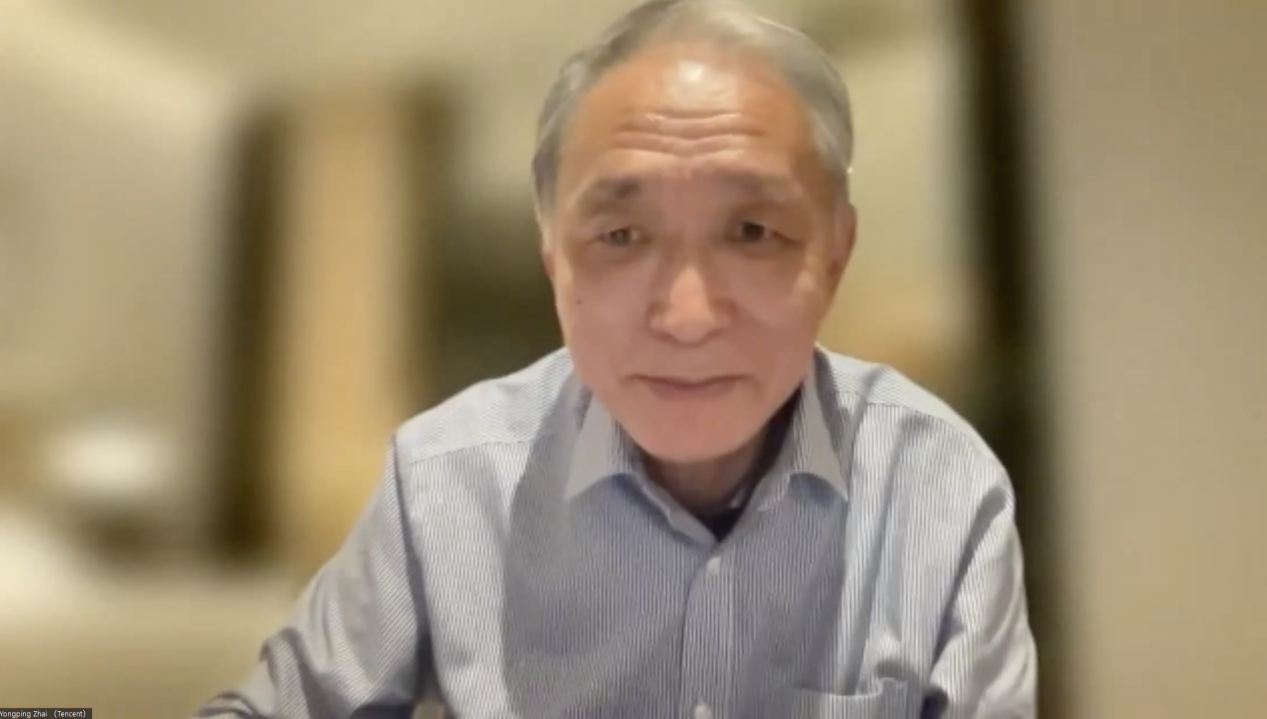 Yongping Zhai (Tencent):
Middle-income countries sometimes are better at adopting digital technologies. There is a good chance for low-income countries to leapfrog in deploying digital technologies in their economic development. Digital technologies have important roles to play in areas such as energy storage and energy management system, which will help developing countries achieve better economic development without necessarily going through the traditional path of energy consumption.
Martin Andersson (Lund University):
History has told us that technological leapfrogging happened only in some certain countries and was embedded into many other things such as education system, taxation institutions and public spending. The solution for digital divide is not only a technical issue but also a social one in a broader sense.